We were established in 2009 as Updegraff Accounting Incorporated, and primarily served one of the largest local Accounting Firms in Dayton, caring for their clients on a contract basis. In 2011 we began focusing on building our own client base while continuing to serve our current base from our contract work. At the end of April 2011 Updegraff Accounting Incorporated ended ties with the local accounting firm and began focusing completely on our own client base.
In August 2011 we created our current name, UAI Accounting and Tax Services, to better reflect what we do and how we can serve you.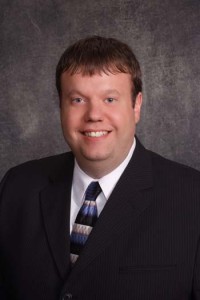 About Stephen Updegraff
I am Stephen Updegraff, CEO and founder of UAI Accounting and Tax Services. I am a graduate of Indiana Wesleyan University and have an accounting, payroll and tax background which includes running the Accounting, Finance and Human Resource departments of companies in both the construction and personal care industries. I have also worked for various Tax and Accounting Firms.
I am a Federally Licensed Enrolled Agent who has technical expertise in the field of taxation and am empowered by the U.S. Department of the Treasury to represent taxpayers before all administrative levels of the Internal Revenue Service for audits, collections, and appeals.
UAI Vision
UAI's vision is to be a vehicle to help our team, our clients and our owners achieve their life goals. We offer a full palette of services working with our clients to create a financial legacy to support their families now and in the future. Our culture will give us all the flexibility to care for our families while working together to create financial freedom.
UAI Purpose
UAI exists to help people navigate the complicated tax code and take full advantage of available deductions, minimizing their tax liability. For businesses we also exist to help ensure your books are proper and you are compliant with your payroll.
UAI Mission
UAI's mission is to give our clients the confidence and peace of mind that all of their accounting needs are taken care of and to put a smile on their face.
UAI Values
We value Faith, Family, Honesty, Integrity, Knowledge and Expertise.